We are pleased to announce the newest project awarded to Advanced Mechanical Corp.  In partnership with The Martin Group, AMC has begun the mechanical work for the third phase of the Telx/Digital Realty data center expansion, Power Group 3 project. This is a Mission Critical Project with a completion date of Memorial Day. AMC will be installing multiple CRAH Gallery dx systems with a total of over 12,000 feet of refrigeration piping.  We are excited for the opportunity to continue progress on this data center project, working together with The Martin Group's top-notch team.
Be sure to follow us for updates on what we're up to at AMC!!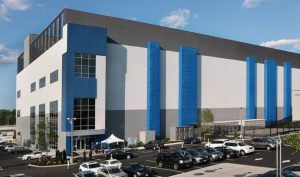 Mechanical contractor nj, hvac, hvacr, hvac license, advanced mechanical, let's get the job done, pipefitting, pipefitters, union labor. We are a union employed, full service commercial mechanical contractor in NJ specializing in all aspects of HVAC work for both large and small projects, known for quality, safety and on-time completion.  HVAC licensed.